International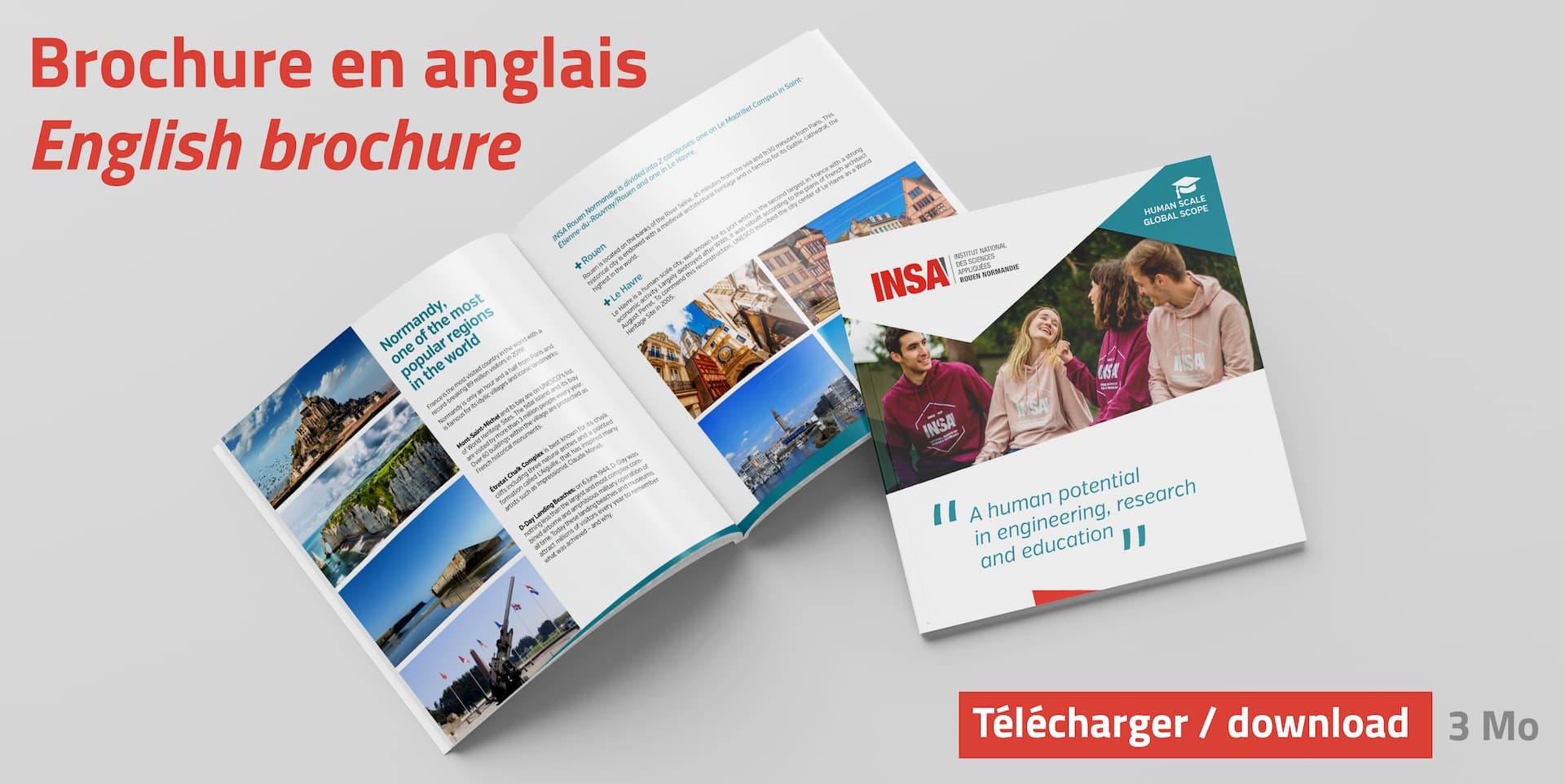 Internationalization has become a key pillar of the INSA Rouen Normandie strategy.
The institution's internationally-focused strategic development is based on several goals:
Develop international partner networks: international mobility for students to study abroad through academic partnerships with over 100 international institutions, or through cooperation programs such as FITEC, ERASMUS, etc. Students can enroll in internships and exchange semesters abroad, or complete dual or joint degrees. INSA Rouen Normandie also readily welcomes students on exchange programs, internships, dual degrees, or doctoral programs; ;
Foster international partnerships in research and innovation fields;
Adapt training content to the business world's cultural diversity through mandatory mobility for all INSA students, foreign language learning, sports and art-related activities.
Activities are carried out, whenever possible, within the INSA or Alliance INSA-UT groups, but also include regional-oriented projects, in particular within NTECH, an association which brings together INSA Rouen Normandie, ENSICAEN and the ComUE Normandie University.
In terms of internationalisation of training, from September 2019, the institution will offer some of the Engineering Speciality courses in English, open to students in exchange for 4th and 5th years. A Science Summer School in English will also be offered to international students from summer 2020!
Concerned about the quality of the reception of international students, INSA Rouen Normandie, like all the schools of the INSA Group, is committed to the "Welcome to France" labeling process set up by Campus France in 2019.  
Key figures !
100% international mobility
1 summer school and 1 winter school
22 dual degrees, 3 joint degrees
135 international academic partners
250 étudiants en échange
250 exchange students