European and international projects
Every year, the research and international relations departments list the international project requests best aligned with the focus areas of INSA research professors:
CAMPUS France - Hubert Curien Partnerships (PHC)
CAMPUS France - COFECUB 
CAMPUS France – AAP summer schools
ECOS NORD et SUD
AAP CONACYT et CONICYT
Excellence scholarships by international governments
CPU International
EUROPEAN PROGRAMS 
International projects and other requests are available on the Campus France website. For more information: click here
---
INSA Rouen Normandie participates in scientific projects, which are co-funded by the European Union under various programs. Collaborative projects for the most part, they involve regional, national or international partners. The main funding programs:
FEDER
The European Regional Development Fund (FEDER) aims to strengthen social and economic cohesion in the European Union by addressing regional disparities. In France, the FEDER focuses on the following areas: research investments, technology and innovation, improvement of SME competitiveness, development of IT and communication technologies, transition towards low carbon emission economies.
INTERREG
INTERREG aims to promote cooperation between European regions and to establish common solutions for urban, rural and coastal development, economic development and environmental management. It receives 7.75 billion euros in funding by the FEDER. The current Interreg V program covers the 2014-2020 time period.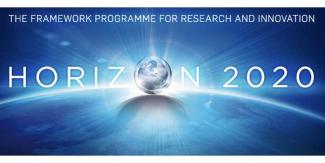 H2020
The Horizon 2020 program aims to support projects throughout the entire innovation chain and streamline growth-oriented funding. The programs' three priorities are: scientific excellence, industrial supremacy and societal challenges.